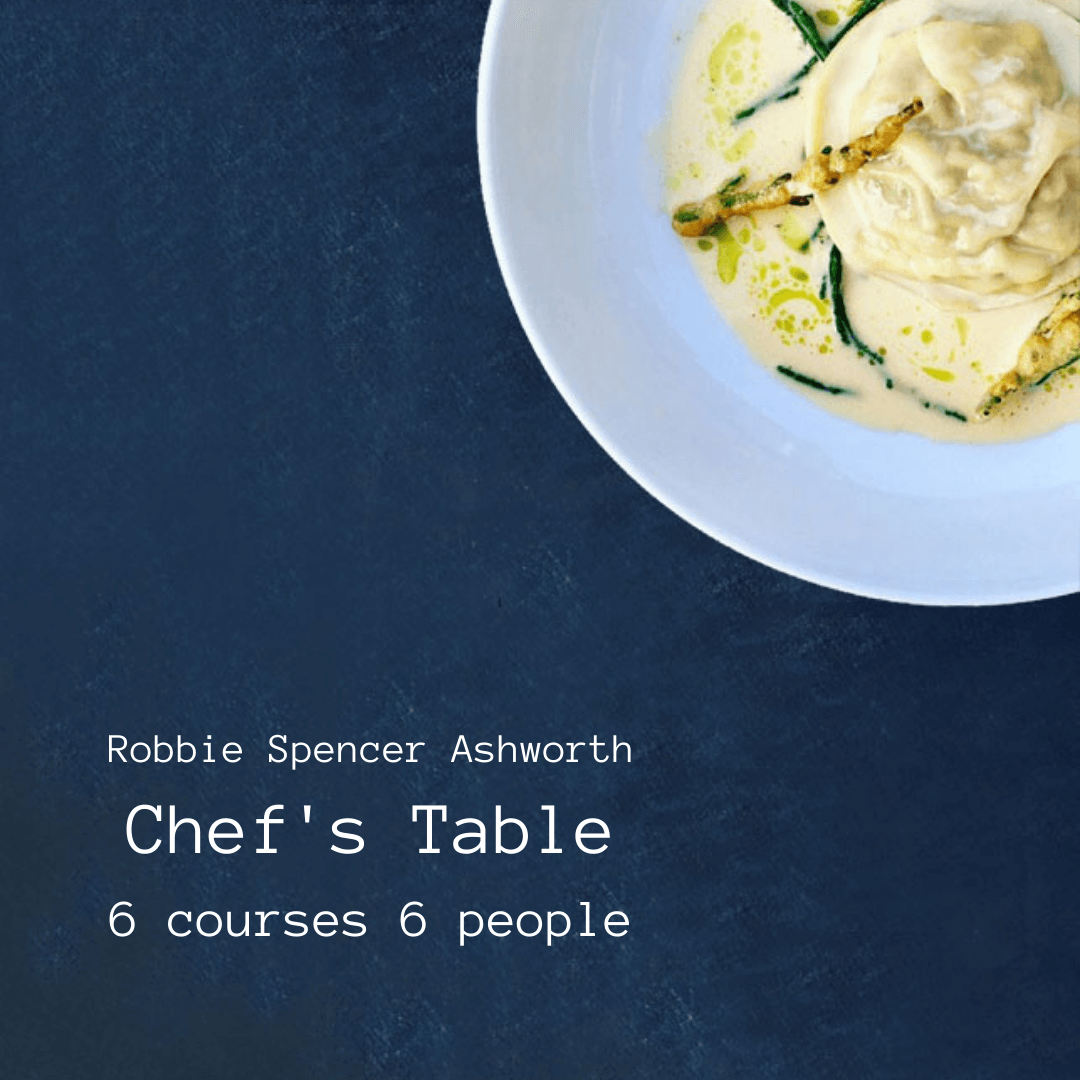 Launching in October 2020, Robbie is pleased to introduce his very first series of Chef's Table events. This will see him wowing guests with a 6 course fine dining tasting menu for 6 people.
The menu focuses on beautiful autumnal ingredients many of which have been grown, foraged and sourced on Robbie's family farm. The menu will take you from the coast to the meadows and hedgerows showcasing the ingredients at their best.
This is a great opportunity to share a very memorable and delicious evening with friends or family in an intimate setting. Perfect for a pre-christmas treat, birthday or gastronomic blow out!
These events can be held either at Robbie's dedicated, beautiful and bespoke Chef's Table in South London, or in your own home.
Please get in touch for more information and to enquire about available dates. Bookings are being taken up to Christmas with spaces going fast.